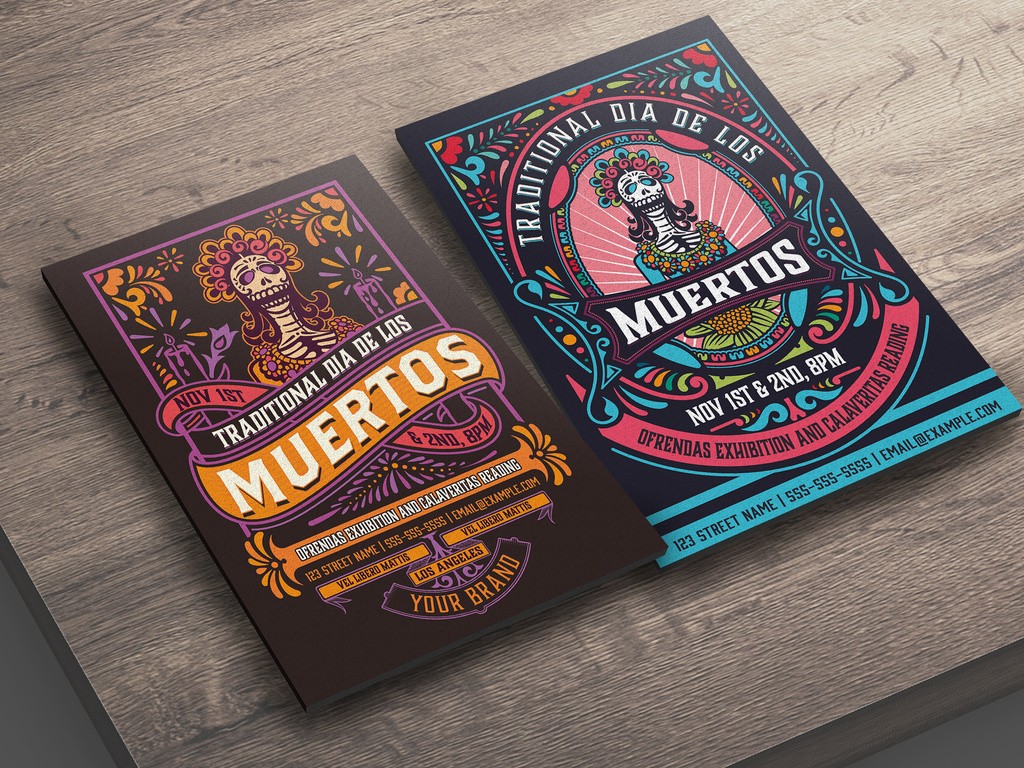 Capture the spirit of Día de los Muertos with this stunning Skull Flyer Set, a free PSDT mockup that's as vibrant as the celebration itself. Designed by Roverto Castillo, this Photoshop template allows you to add your own text or images, making it fully customizable to suit your needs.
With two design options, you can adapt this flyer set to your event's unique atmosphere and theme. The mockup is suitable for US Letter and A4 formats, and its CMYK color model ensures the highest print quality.
Whether you're an event organizer, graphic designer, or just a lover of Día de los Muertos, this flyer set will give your work a distinctive touch. Just click on the download link from Adobe Stock and get started with your design project.
For a more immersive presentation of your design, consider placing it within a real-life context using this Free Double Poster Mockup.
Please note that this file is 40.53 MB and requires Photoshop for use. The license type is Enhanced.