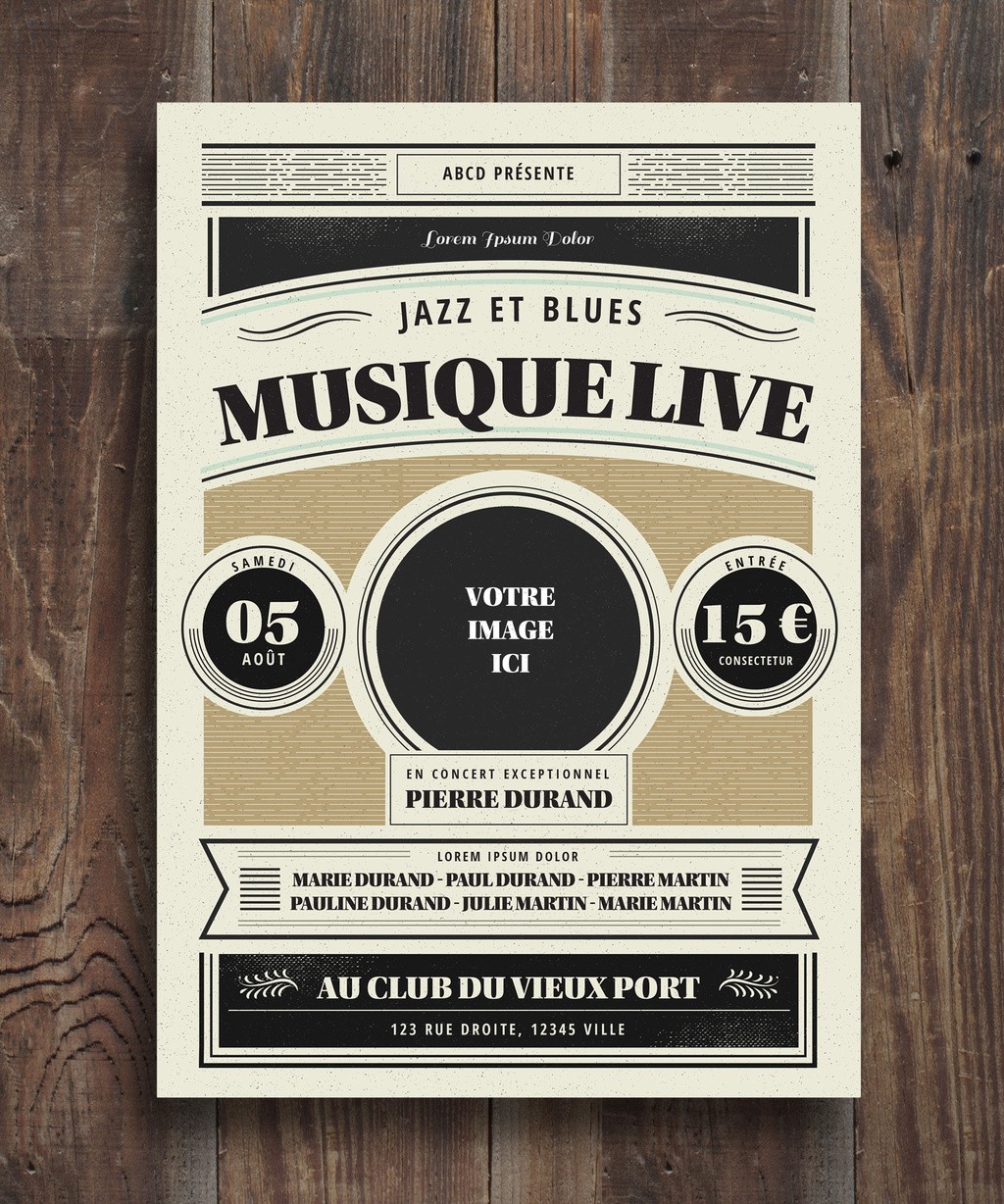 Free high-quality Concert flyer or poster mockup that will help you showcase your design in a professional and eye-catching way.
This mockup features a retro-style flyer design in A4 format, with dynamic objects that can be easily customized to fit your specific needs. Whether you are a musician looking to promote your next concert or a designer working on a project for a client, this mockup will provide you with a realistic and attractive preview of what your final design will look like.
To use this mockup, simply download the file and insert your own design into the designated layers. You can then adjust the colors and elements to match your brand and style.