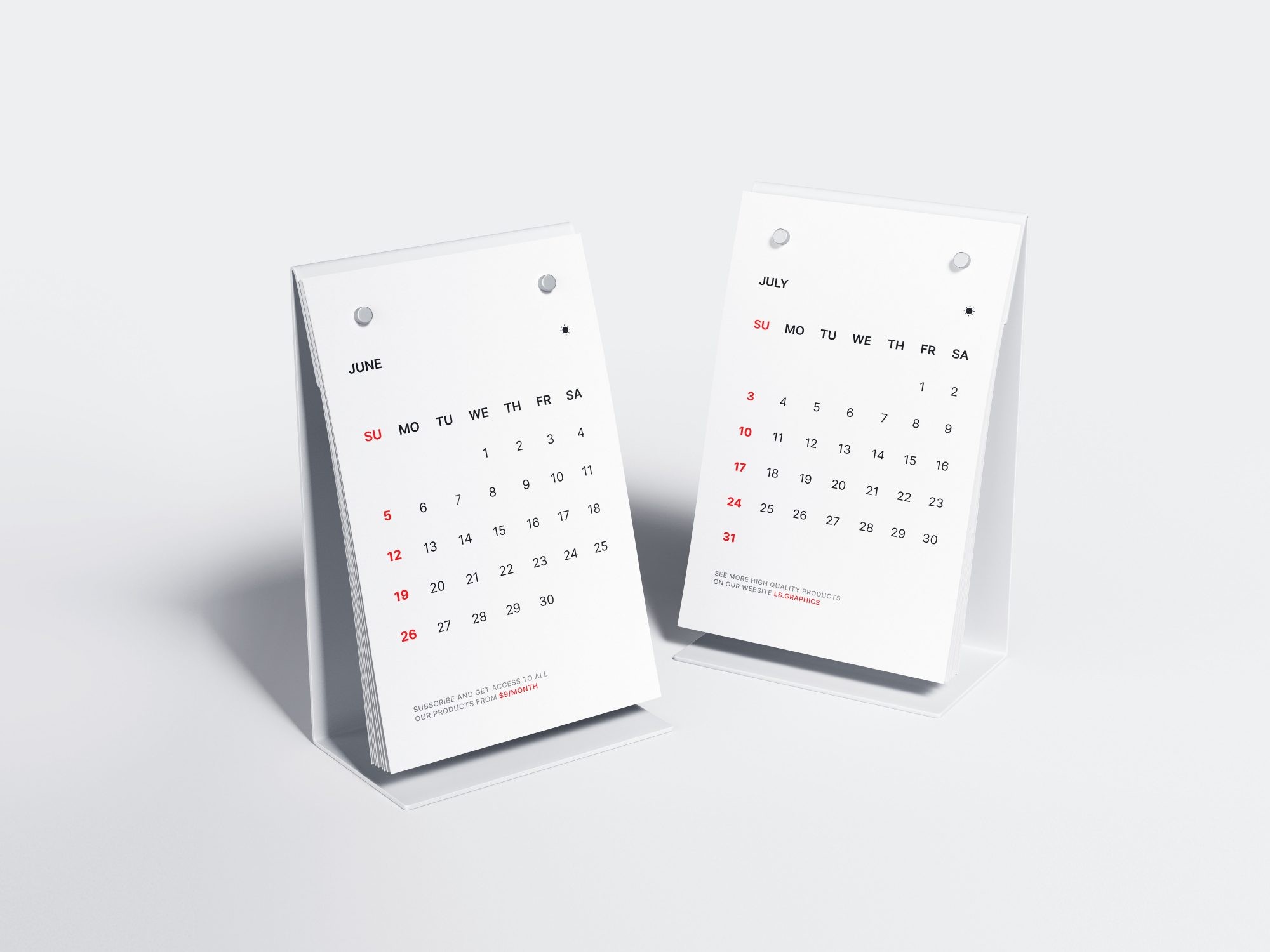 This free, high quality mockup of a realistic desk calendar mockup is perfect for showcasing your graphics, art projects, and branding designs for businesses.
One of the best features of this mockup is that everything is separated, allowing you to easily customize each element to fit your needs. The smart layers feature also makes it easy to add your own logos, patterns, or motivational quotes to the scene.
With a high resolution of 6000×4500 pixels, this mockup provides awesome details and high quality renderings. You can download it for free and use it to showcase your designs in a professional and visually appealing way. So go ahead and give it a try – we hope you have fun with it!