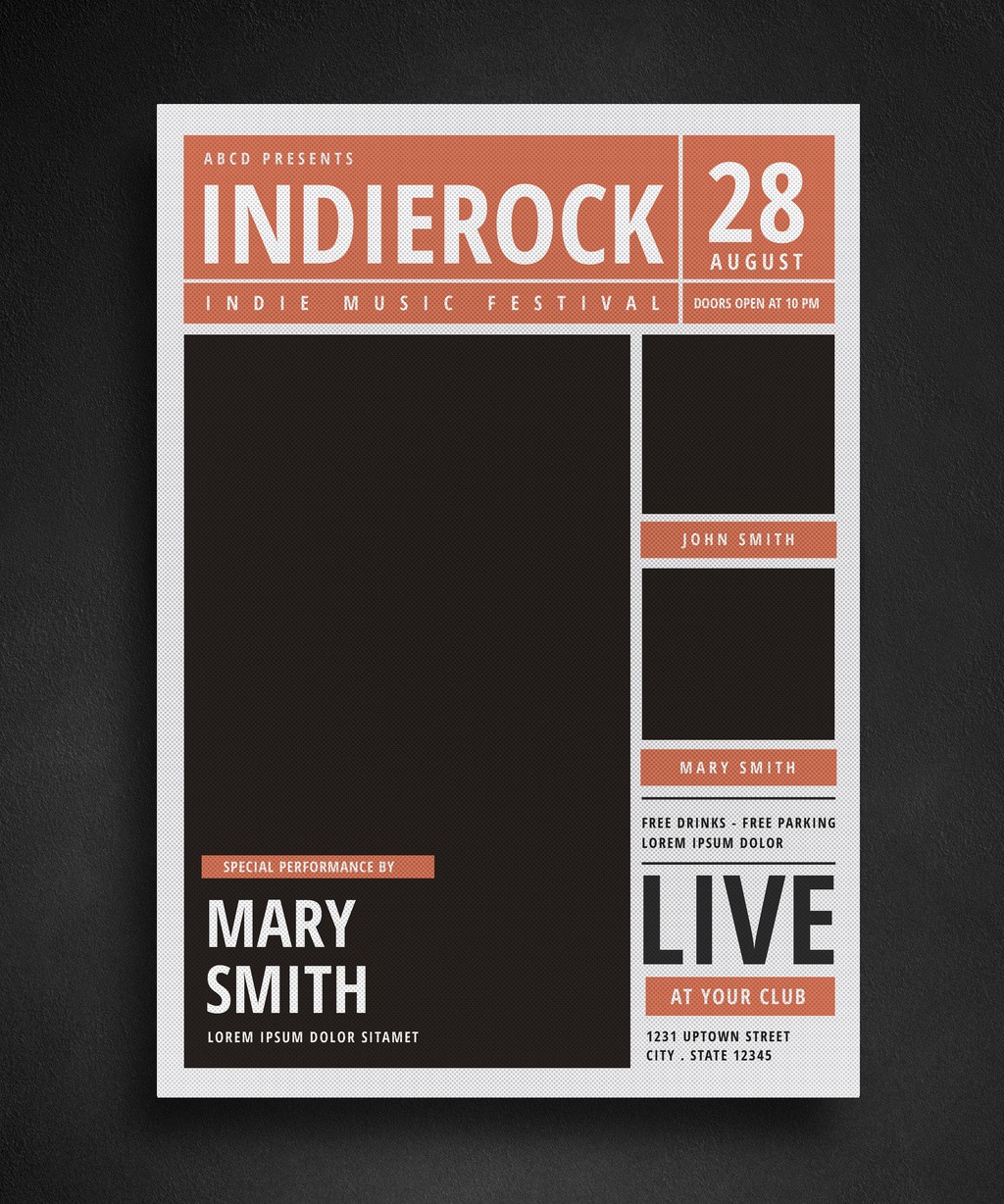 Get ready to rock your audience with this impressive Indie Rock Newspaper-Style Flyer, a free mockup Photoshop template available for download. Perfect for promoting your indie rock music event or gig, this A4 layout captures the attention of your target audience with its modern newspaper design.
The file size is 26.26 MB and it's specifically designed for use with Adobe Photoshop, the industry-leading graphic design software. Download the template for free from Adobe Stock and start customizing it to suit your event's branding and style.
Featuring smart objects, this free mockup allows for quick and easy customization of text and images, making it a breeze to create eye-catching and professional flyers. The unique newspaper-style design sets this flyer apart from other generic templates, making it a must-have asset for indie rock events and promotions.
Looking for more brochure and flyer inspiration? Explore a wide array of templates and designs in the Brochures & Flyers category on our website. From minimalist designs to vibrant and colorful layouts, you're sure to find the perfect template to showcase your event or business.
To get started with customizing this Indie Rock Newspaper-Style Flyer, make sure you have Adobe Photoshop installed on your computer. With its user-friendly interface and extensive capabilities, you'll be able to craft a stunning flyer that captures the essence of your music event.
Don't miss out on this remarkable free mockup and give your indie rock event the promotion it deserves. Download the template now and create a flyer that strikes a chord with your audience!