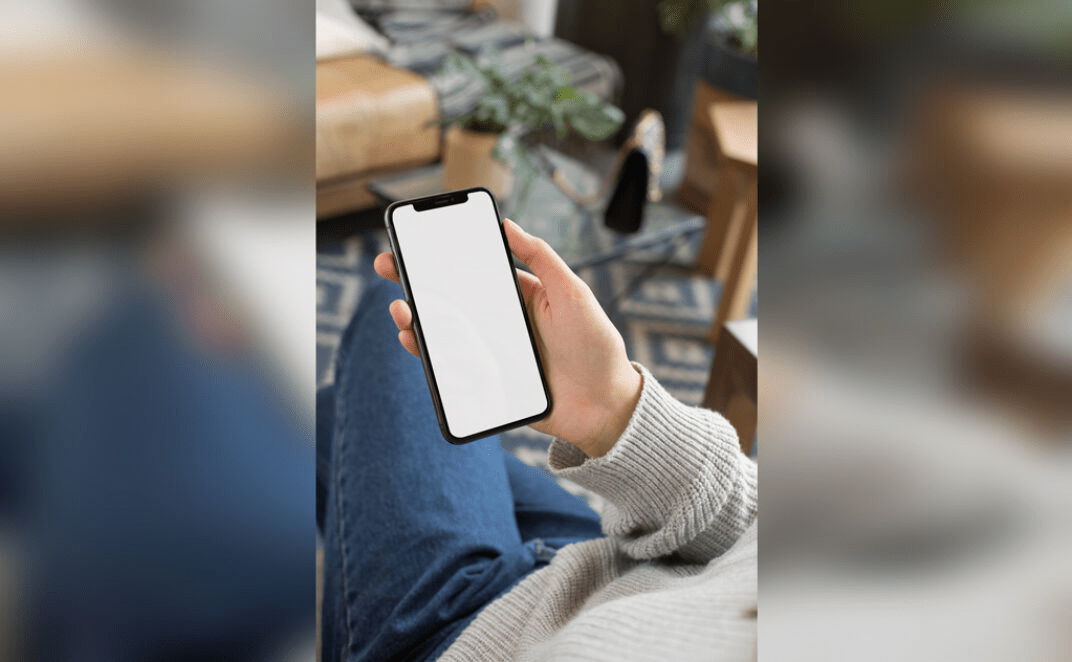 Instantly bring your design presentation to life with this captivating, free iPhone mockup in a woman's hand. Perfectly scaled, this mockup features an iPhone 11 Pro being held by a woman sitting down, captured in a photo-realistic scene.
The generation process is as simple as clicking this link: Generate Your Mockup Here. Upload your display content on the Placeit generator and see your design seamlessly integrated into the mockup. In no time, you will have a high-resolution PNG file (1440 x 2160 px) that accurately showcases your design on an iPhone 11 Pro screen.
Don't miss out on this opportunity to make your app or website design stand out. Whether you're a designer seeking to impress clients or a marketer aiming to boost conversions, this free iPhone mockup is a versatile tool that can meet your needs. The photo-realistic quality and compelling context of the mockup ensure your design is displayed in the best light possible.
Click to generate your free mockup now and watch the magic happen.