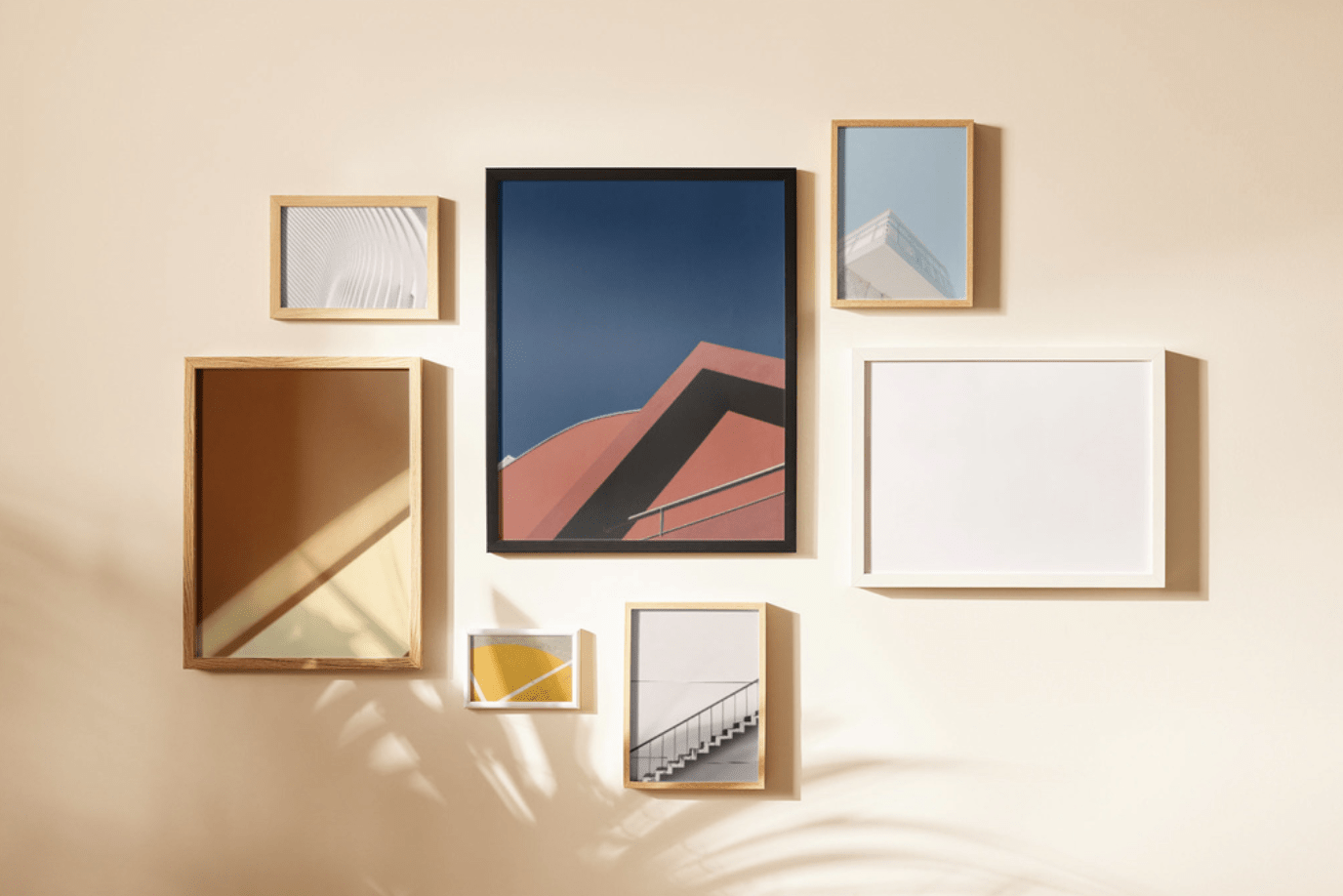 🌟Elevate Your Art with the Photo Frame Gallery Wall Mockup! 🌟
Introducing the ultimate way to showcase your creativity! Our stunning template is expertly designed to bring your photos, images, and paintings to life in a gallery-style setting. Experience ultra-high resolution and vibrant colors. Dive in now!
👉 Explore Gallery Wall Mockup 👈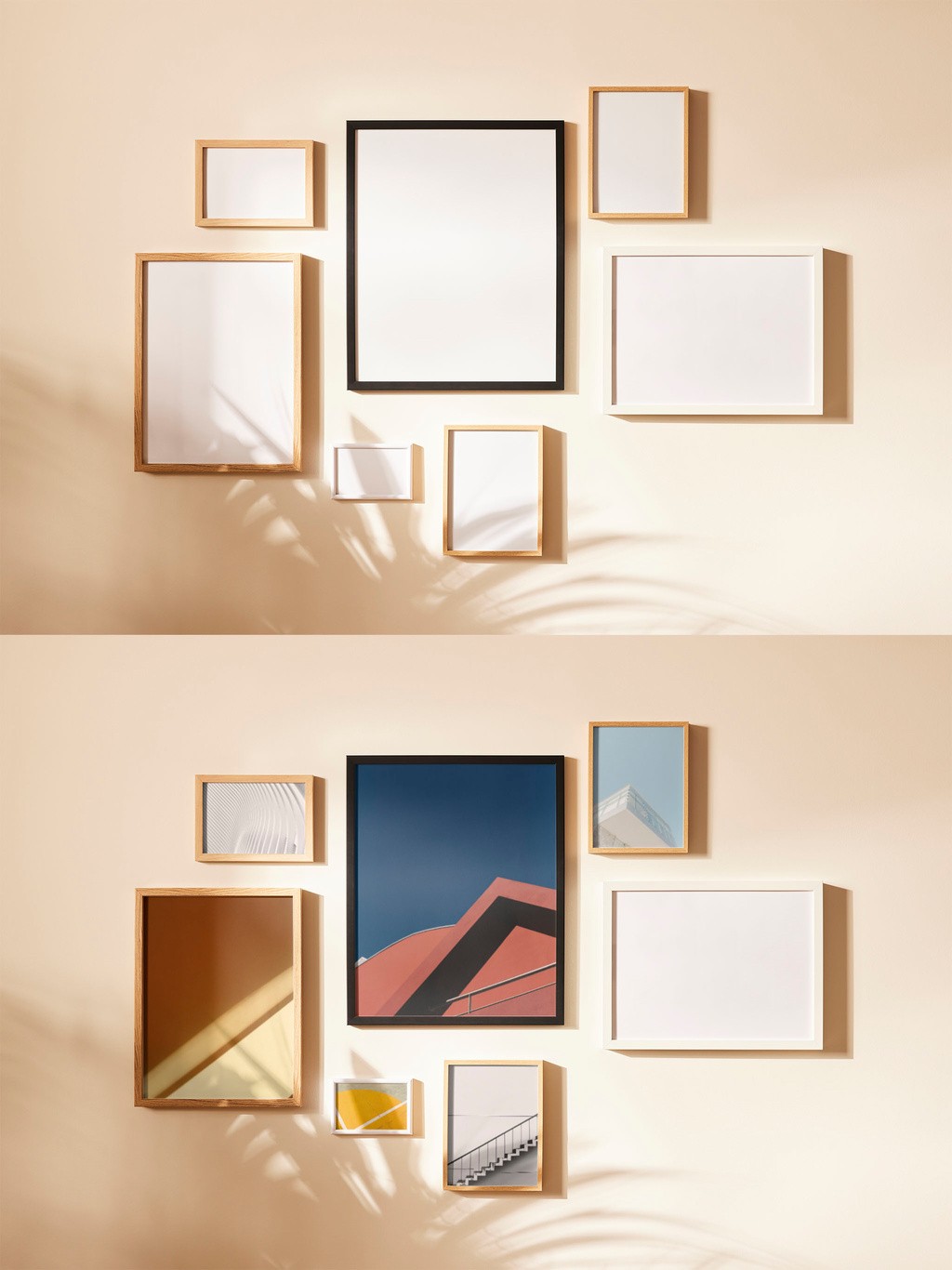 High-Resolution Brilliance:
Immerse yourself in incredible detail with a resolution of 5400 x 3600 px. The template ensures your masterpieces are depicted in radiant colors with RGB format.
Realistic Wooden Frames:
The free mockup features an array of authentic wooden photo frames, each boasting unique wood textures to give your gallery that realistic edge. Easily arrange and place the frames to customize your gallery wall.
Your Customization Playground:
Unleash your creativity with this fully customizable and editable free mockup. Insert your own photos and see how they'd look in a real-world setting. Compatible with Photoshop, the template is a breeze to edit.
👨‍🎨 Are you a Photoshop newbie? Don't worry, check out our easy guide on How to Customize Your Mockup.
What You Get:
✅ High-resolution template (5400 x 3600 px)
✅ Range of wooden photo frames
✅ Fully customizable and editable
✅ Compatible with Photoshop
Your Perfect Showcase:
Whether you are a product designer, an artist, or a photographer, the Adobe's Photo Frame Gallery Wall Mockup is your ideal choice for a professional display. With high resolution, easy customization, and Photoshop compatibility, this template is an effortlessly effective solution.