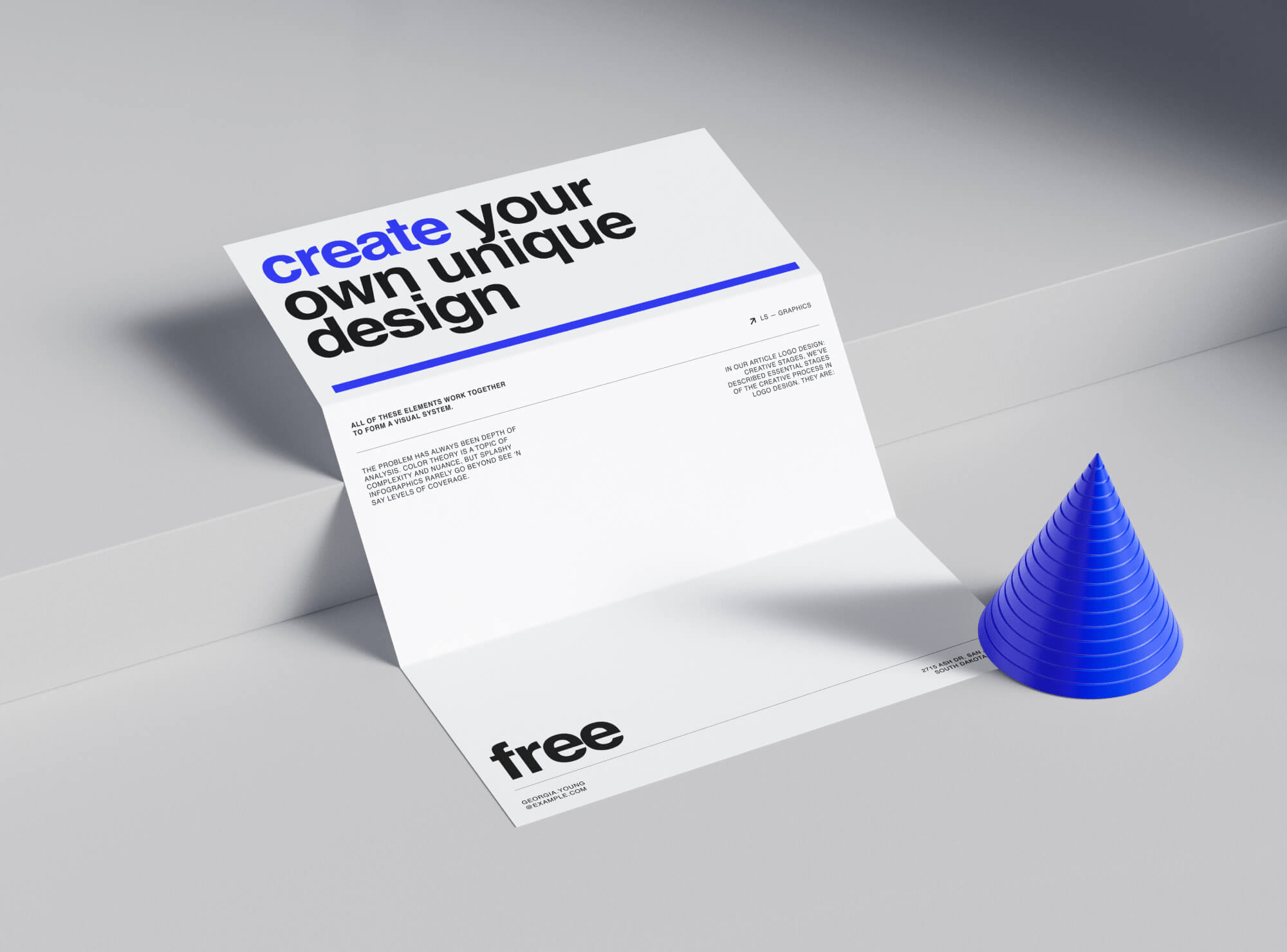 Enhance your design presentations with this high-resolution, free Realistic Folded Paper Mockup, meticulously crafted by ls.graphics. The mockup features a crisp, white piece of paper with a prominent central fold, adding depth and a modern edge to your design display. The paper rests on a sleek surface, with soft shadows creating a sense of realism and a professional aesthetic.
The bold blue geometric cone positioned beside the paper serves as a striking visual element, demonstrating the mockup's potential to complement various design elements and color schemes. It hints at the versatility of this mockup, ideal for bringing an extra dimension to branding projects, typography, and graphic artwork.
The mockup is engineered with attention to detail, offering designers an effortlessly editable surface to superimpose their work onto. The high-resolution file ensures that every aspect of the design is captured with clarity, making it suitable for both digital and print purposes.
With this Realistic Folded Paper Mockup, you get a ready-to-use canvas to exhibit your designs in a dynamic and engaging context. Perfect for professionals looking to present their work in a contemporary format, this mockup is not just a template but an essential tool for making a lasting impression.
Unlock the full potential of your designs with this free-to-download mockup, available for both personal and commercial use, and let your creativity unfold in the most visually appealing way.
Download now and start showcasing your designs with a touch of sophistication: Free Realistic Folded Paper Mockup.