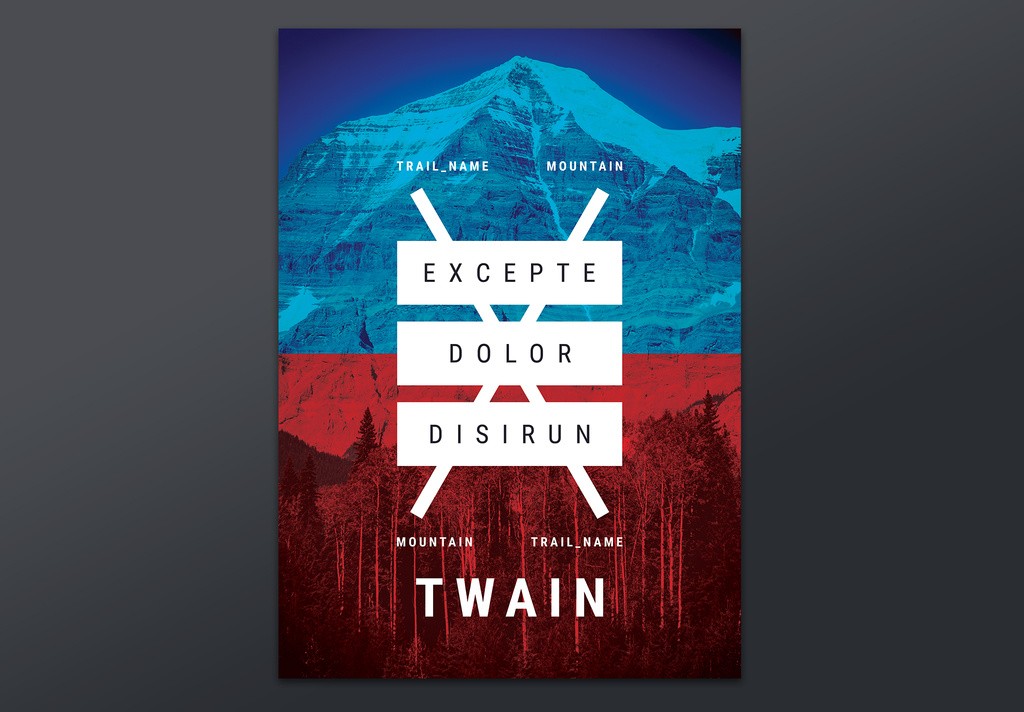 Rugged Retreat Poster Design Mockup features a poster layout with a full bleed image and two colorful overlays. The central text area allows you to add your own custom messaging and branding.
The mockup is available in A3 size with a bleed, making it perfect for printing. It is also designed in CMYK colors for optimal printing quality. This mockup is versatile and can be used for a variety of purposes, such as promoting outdoor events, advertising travel destinations, or simply showcasing your design skills.
The mockup includes high-quality photos to use in your design, so you don't have to worry about sourcing your own images. Simply add your own text and you'll have a professional-looking poster design in no time.