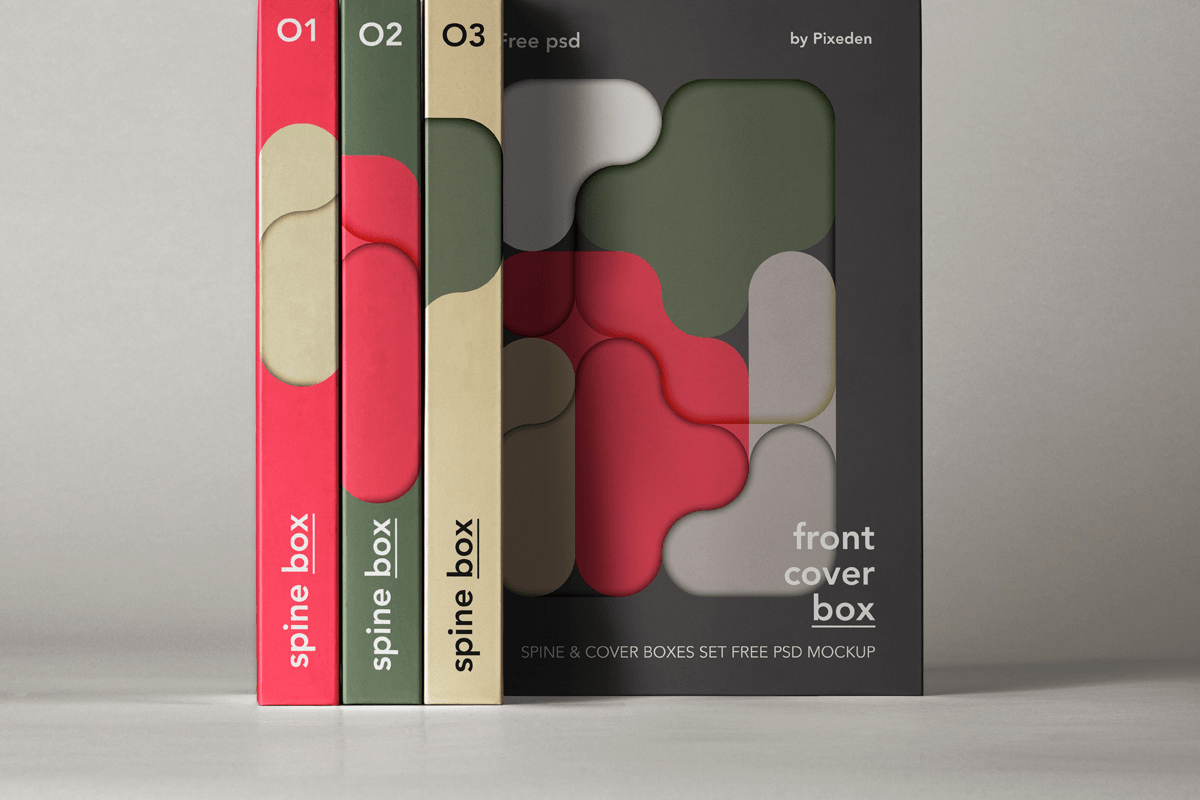 Introducing the fantastic Cover Boxes Mockup Set, perfect for designers and businesses alike to present their products and editorial designs in a sleek and professional manner. This flat box mockup features a collection of slim boxes, ideal for showcasing your work with a modern and refined touch.
Easily customize each box in the set by taking advantage of the PSD file's smart layers. You can also change the overall background color to suit your design needs, ensuring a seamless integration of your graphics. The dimensions of this high-quality mockup are 6200 x 5000 px at 300 dpi, providing a crisp and detailed visual representation of your designs.
This spine cover style PSD boxes mockup set is perfect for displaying a variety of products, from software packages to books and everything in between. Adding your own graphics is a breeze, as the smart layer allows you to effortlessly insert your designs, creating a polished and professional presentation.
Want to level up your design skills even further? Discover the power of Photoshop as part of the Adobe Creative Cloud, and unlock endless possibilities for your creative projects.
Looking for more mockup resources to enhance your portfolio? Don't forget to check out our wide selection of Device Mockups and Branding Mockups to find the perfect assets for your next design presentation.
Don't miss out on the opportunity to impress your clients and showcase your designs with style. Download the Cover Boxes Mockup Set today, and let your creativity shine!