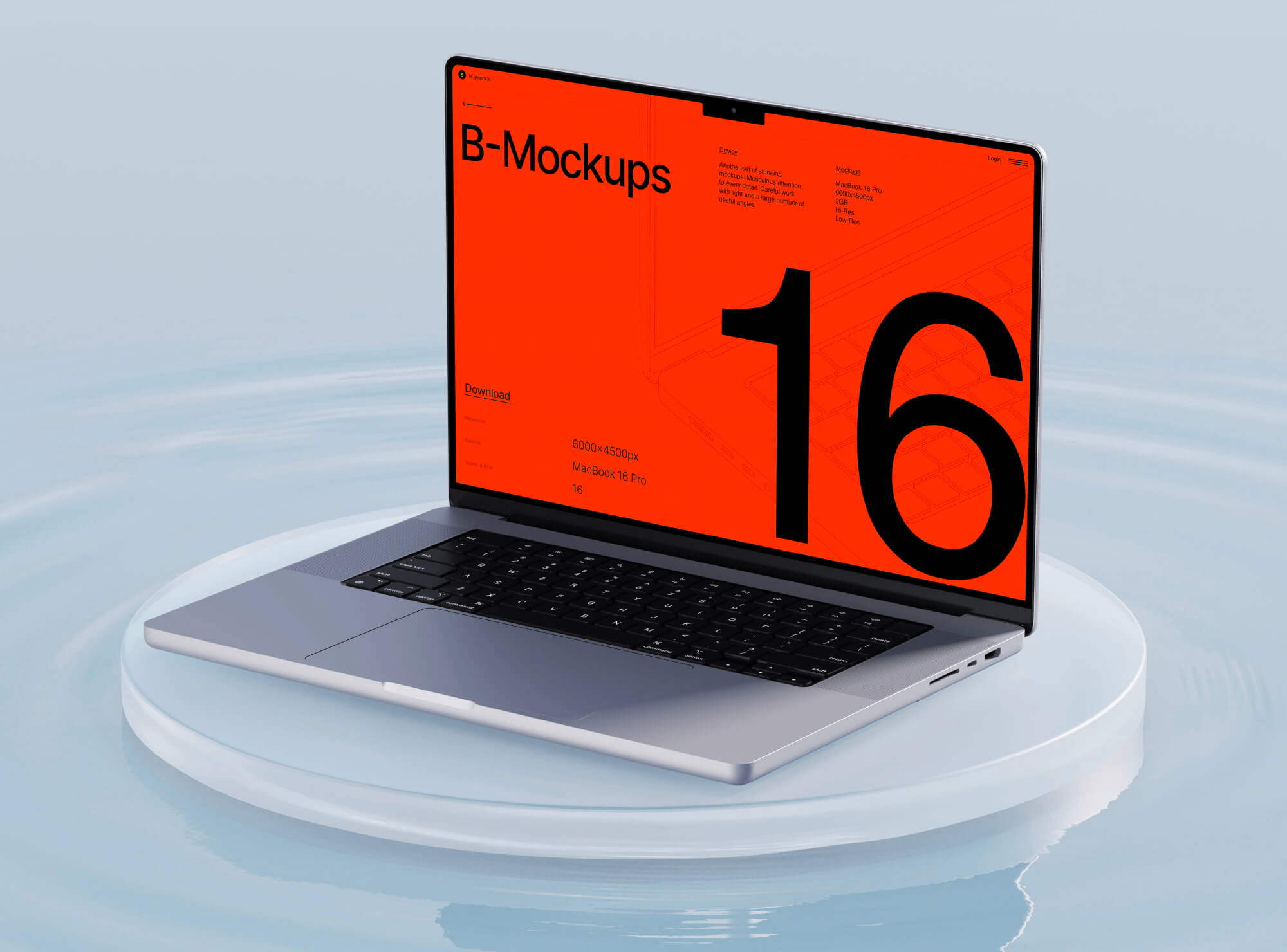 Experience the sheer brilliance of the Free MacBook 16 Pro Mockup from the ls.graphics collection. Crafted meticulously to mirror the sleek aesthetics of the MacBook, this mockup becomes the perfect stage to spotlight your digital projects.
Noteworthy Features:
Crisp Presentation: With a resolution of 6000×4500, every detail of your designs stands out brilliantly.
Effortless Customization: Tailor the mockup seamlessly to resonate with your project's theme.
Modern Ambience: Position your designs in a trendy and stylish environment that adds layers of realism.
Whether you're unveiling a new website, showcasing an app interface, or highlighting creative digital projects, this MacBook 16 Pro mockup adds a touch of sophistication. Elevate your presentations, bolster your portfolio, and leave a lasting impression on your audience. Grab your free MacBook 16 Pro Mockup here.
Looking for more variety? Dive into our expansive library of laptop mockups to discover the perfect backdrop for your digital masterpieces.