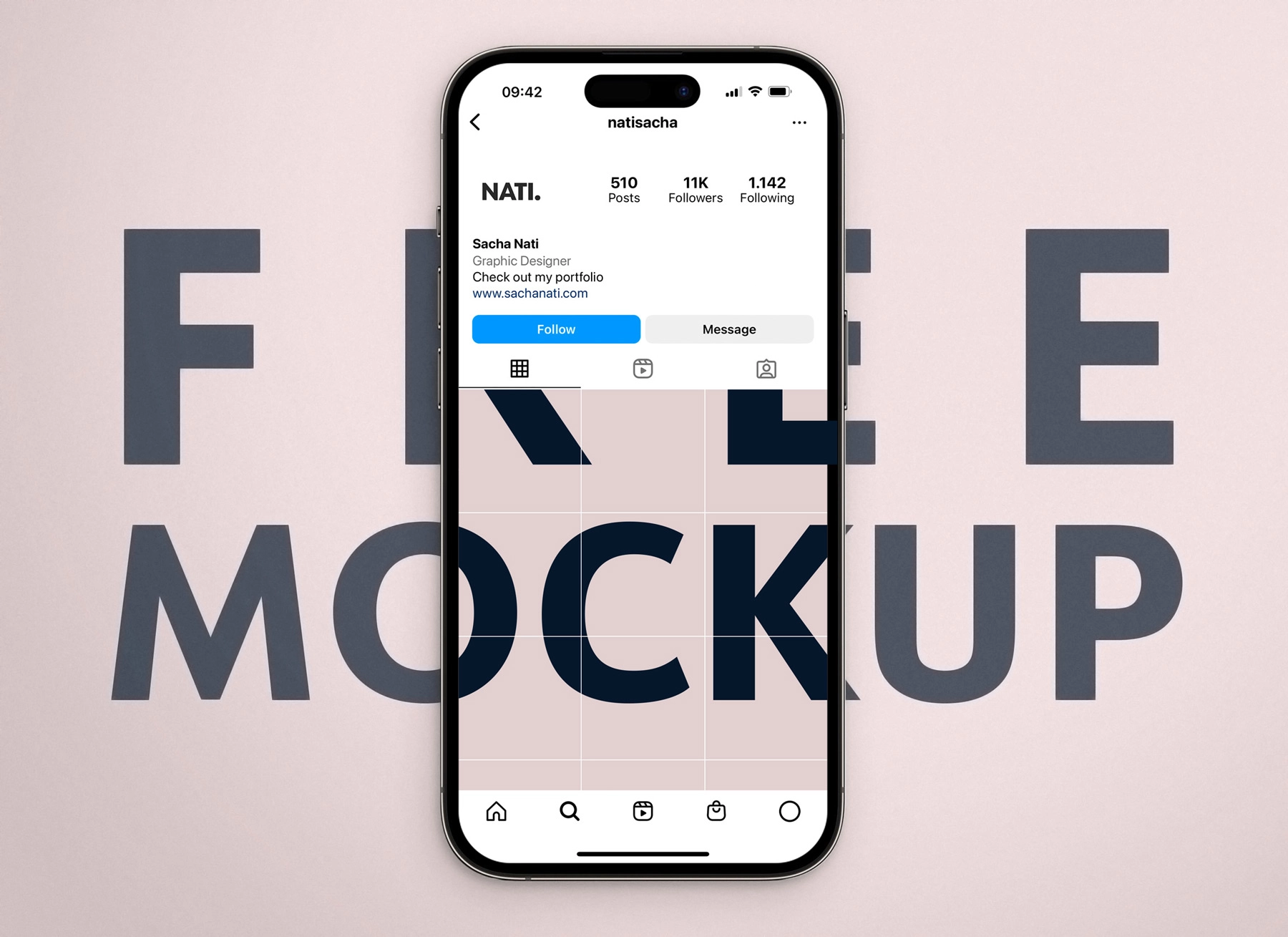 Are you in search of a high-quality Instagram Profile Mockup to enhance your social media designs? Look no further than this fully customizable PSD mockup, designed by Sacha Nati, and available for free download.
This adaptable Instagram Profile Mockup features an iPhone 14 Pro and comes in both light and dark mode options. Personalize the profile name, descriptions, and even incorporate your own custom posts into the mockup. It's the perfect solution for presenting brand logos, visualizing an Instagram layout planner, or creating striking Instagram profile presentations.
To edit the mockup, you'll need Adobe Photoshop. Once you're set up, the user-friendly interface ensures seamless customization. This mockup is an exceptional choice for graphic designers, social media marketers, or anyone looking to create captivating Instagram profile visuals.
Understanding the importance of visual presentation in today's digital landscape, we're excited to share Sacha Nati's Instagram Profile Mockup for free. Don't hesitate – download it now and take your social media designs to new heights! For more free mockups, explore the Instagram Post Mockup as well.