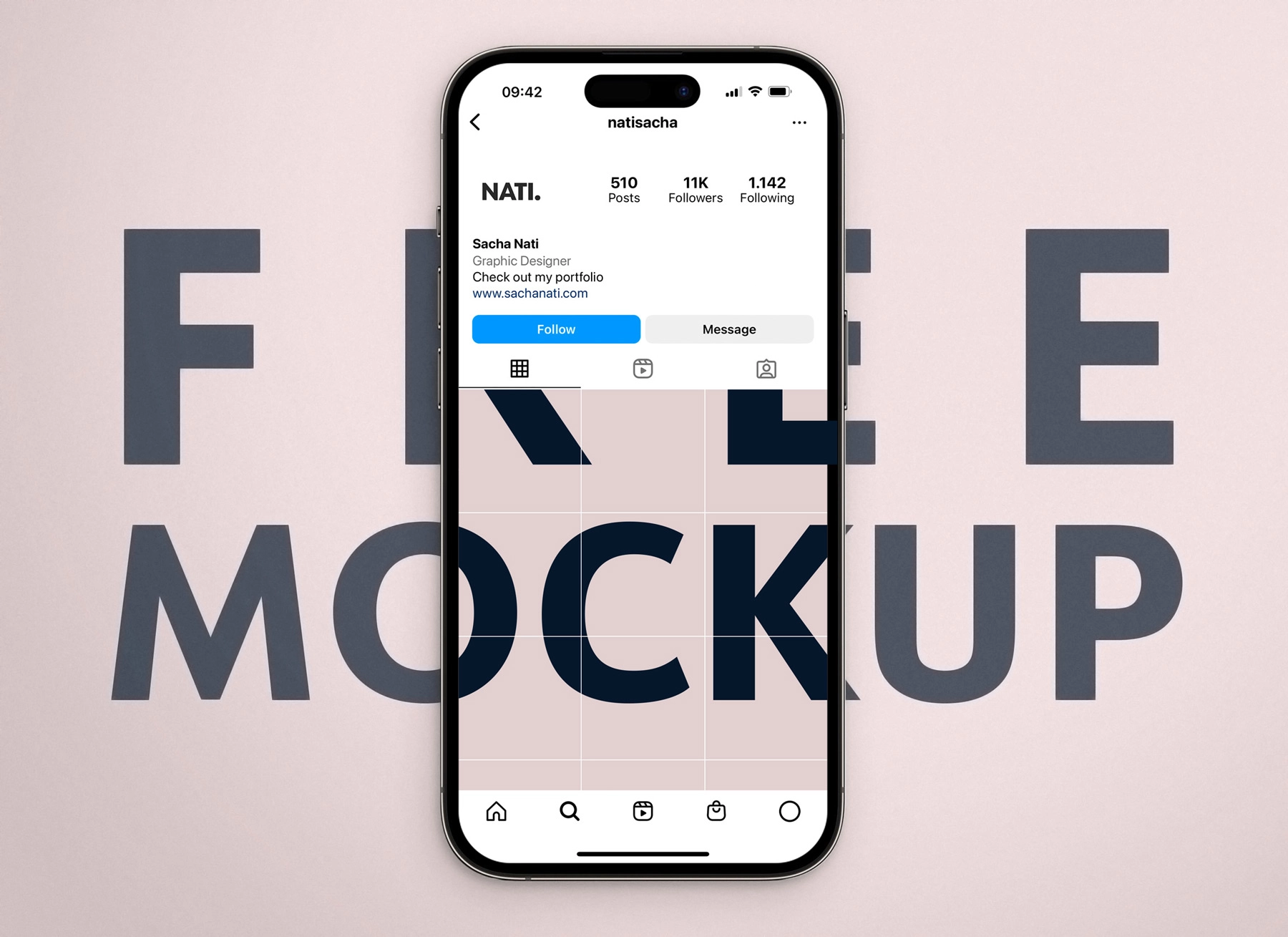 Looking for a high-quality Instagram Profile Mockup for your social media designs? Look no further than this fully customizable PSD mockup, available for free download.
This Instagram Profile Mockup features an iPhone 14 Pro and is available in both light and dark mode, allowing you to customize the profile name and descriptions to your liking. Additionally, you can add personalized posts to the mockup, making it the ideal tool for presenting brand logos in a social media context or visualizing an Instagram layout planner.
To edit the mockup, you'll need Adobe Photoshop. But once you're up and running, you'll find the user-friendly interface makes customization a breeze. Whether you're a graphic designer, social media marketer, or just someone looking to create stunning Instagram profile presentations, this mockup is an excellent option.
We understand the importance of visual presentation in today's digital age, and that's why we're excited to offer this Instagram Profile Mockup for free. So why wait? Download it now and take your social media designs to the next level!