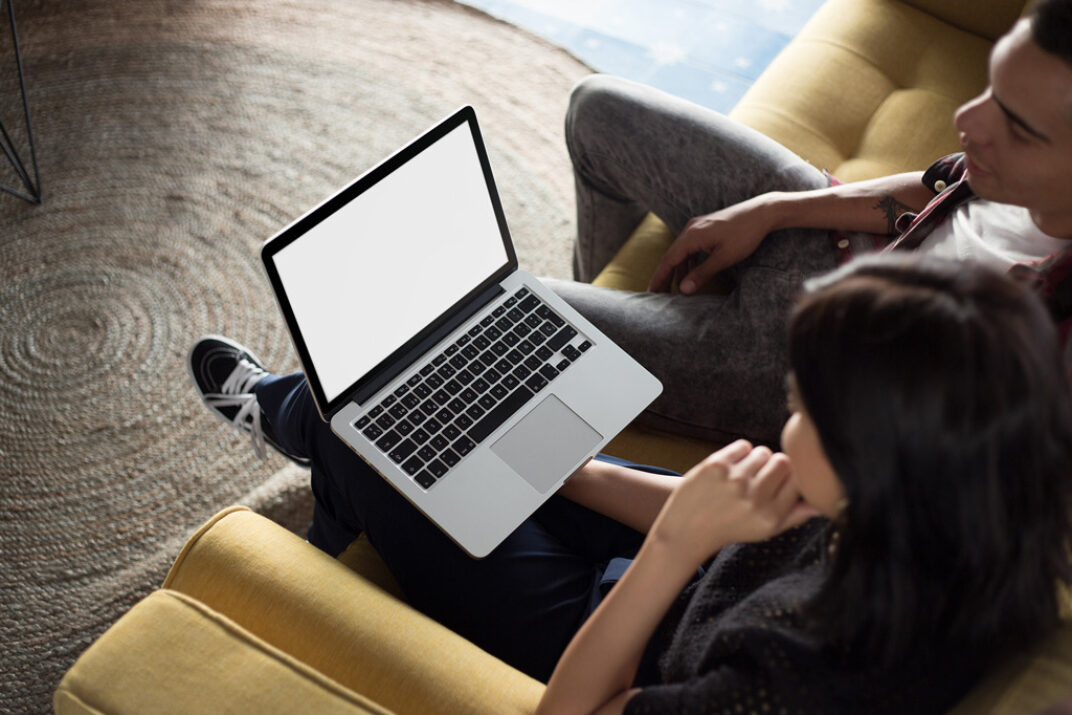 Introducing the latest asset for your design needs by Placeit – the Couple looking at MacBook Mockup Generator! Showcasing your designs just got easier with this free mockup generator that showcases a young man and woman looking at a MacBook. Whether it's for a website or a digital product, this mockup is a great way to present your designs with a real-life context.
To use the generator, all you need to do is upload your screen content using your browser and let the magic happen! The generator will automatically create the mockup and the final result will be available as a PNG file with a resolution of 1920 x 1280 px. This means that you can easily share your designs with your team, clients, or followers without having to worry about the size or quality.
Make a lasting impression with your designs by showcasing them in this real-life context. With this free mockup generator, you can save time and money, and still get high-quality results. So, why wait? Use the Couple looking at MacBook Mockup Generator today and elevate your designs to the next level!