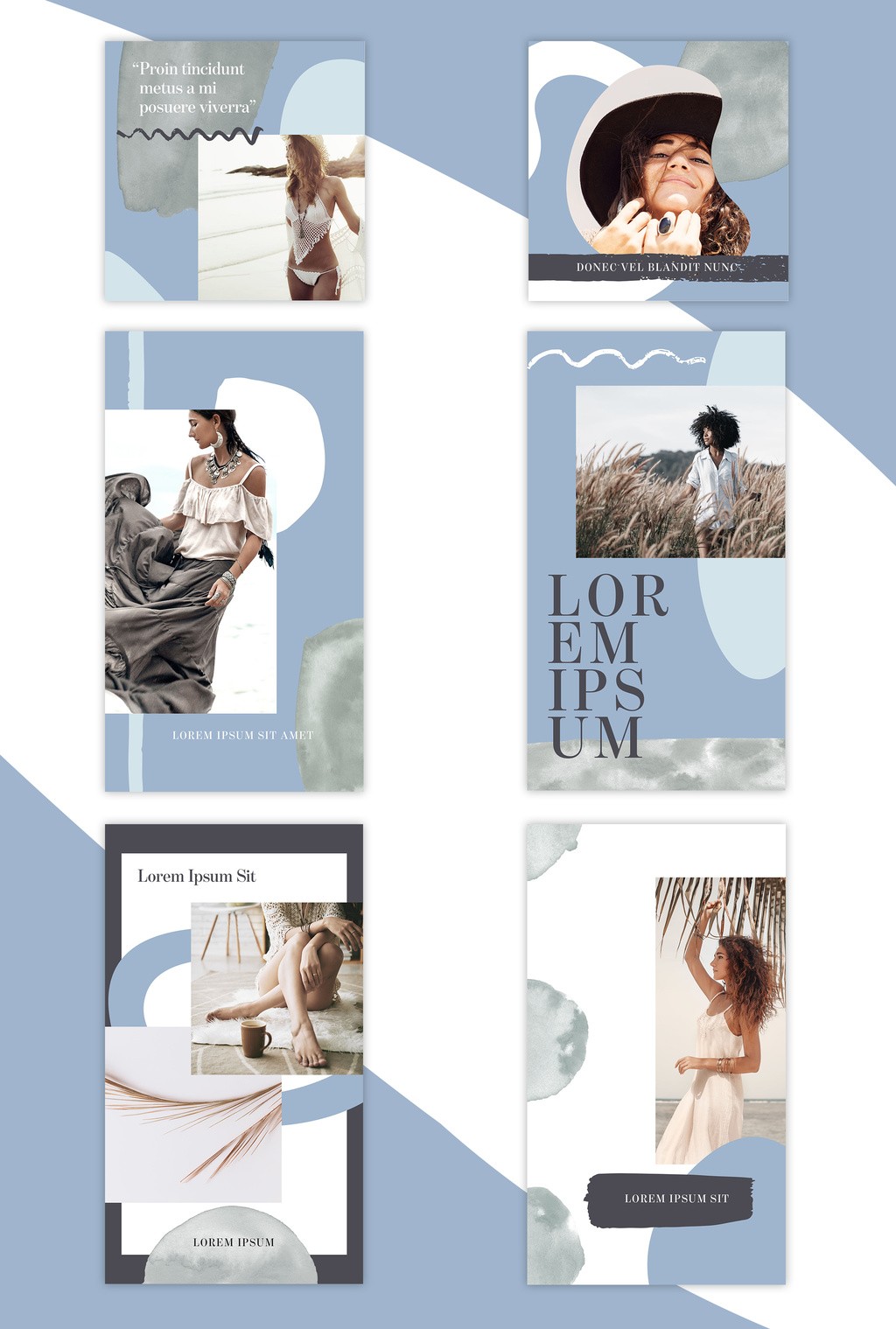 Unlock the potential of your Instagram content with the Cool Organic Instagram Stories Set. This free PSDT mockup is designed to infuse your Instagram stories with an authentic, organic touch.
The template comes with a resolution of 1920 x 1080 px and 1080 x 1080 px, tailor-made for Instagram stories and posts. Customize the PSDT files by adding your own text or images. The set, designed in RGB mode, offers 6 unique organic-themed design options.
The mockup's PSDT file format is compatible with Photoshop, ensuring a seamless editing experience. With a file size of 34.05 MB, it guarantees high-quality visuals without being cumbersome.
This Instagram Stories Set is not only visually captivating but also extremely versatile. It's ideal for anyone looking to bring a fresh and natural vibe to their Instagram content.
To get started, visit Adobe Stock and download this free mockup. Once downloaded, open the PSDT files in Photoshop and let your creativity flow!
For an enhanced Instagram presence, pair this set with the Instagram Post Mockup for a cohesive and stunning brand image.
Don't miss this opportunity to take your Instagram stories to the next level with the Cool Organic Instagram Stories Set. It's an invaluable resource for social media enthusiasts, influencers, and business owners alike.
File Type: PSDT File Size: 34.05 MB Use With: Photoshop Template Details:
1920 x 1080 px; 1080 x 1080 px
RGB
6 design options
Fully editable – add your own text or images.