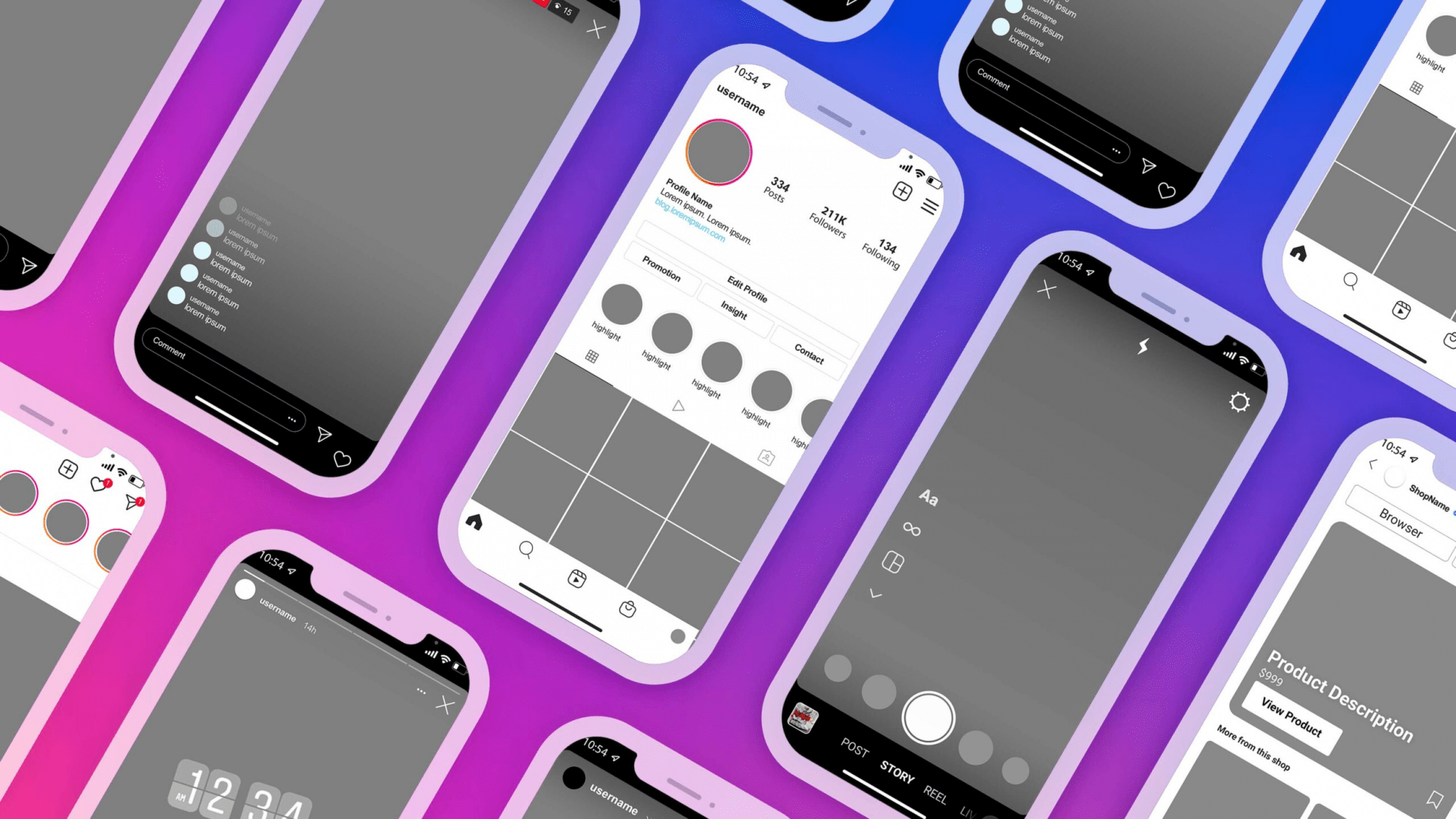 Introducing the Premium Instagram Post Mockup Template by Anagram Design, your go-to solution for showcasing creative ideas in a realistic and professional manner. This versatile mockup accurately replicates the appearance and functionality of the popular Instagram app, allowing you to demonstrate your designs and concepts with ease. Key features include grid, post, story, and live video presentations, offering a comprehensive view of your social media strategy.
The fully editable Instagram mockup template offers seamless customization options to ensure your design aligns with your brand identity and preferences. Modify text, graphics, backgrounds, and images effortlessly to create a mockup that perfectly represents your vision. Compatible with Adobe Photoshop, the PSD file format allows for smooth adjustments as needed.
Customizing the Instagram Post Mockup Template is as easy as uploading a photo. Edit the template to suit your branding and creative ideas, and you'll have a professional, realistic presentation in no time. Elevate your design presentations with the free Instagram Post Mockup Template today.
This mockup features a contemporary design, closely resembling the current look and feel of the Instagram app in 2023. Ideal for showcasing your social media strategy, creating promotional materials, or experimenting with design ideas, this versatile template caters to a range of applications.
To use the mockup, simply download the file and open it in Adobe Photoshop. Customize the layout with your own photos, text, and branding to create a unique, engaging visual representation of your Instagram content. The Instagram Post Mockup Template is an invaluable resource for designers, marketers, and social media enthusiasts alike.
For an additional resource, explore our Instagram Profile Mockup to create a cohesive presentation of your Instagram presence. If you're new to working with smart layers in Photoshop, we also recommend checking out our helpful guide on Using Smart Layers in Photoshop with Free Mockups to optimize your editing process.