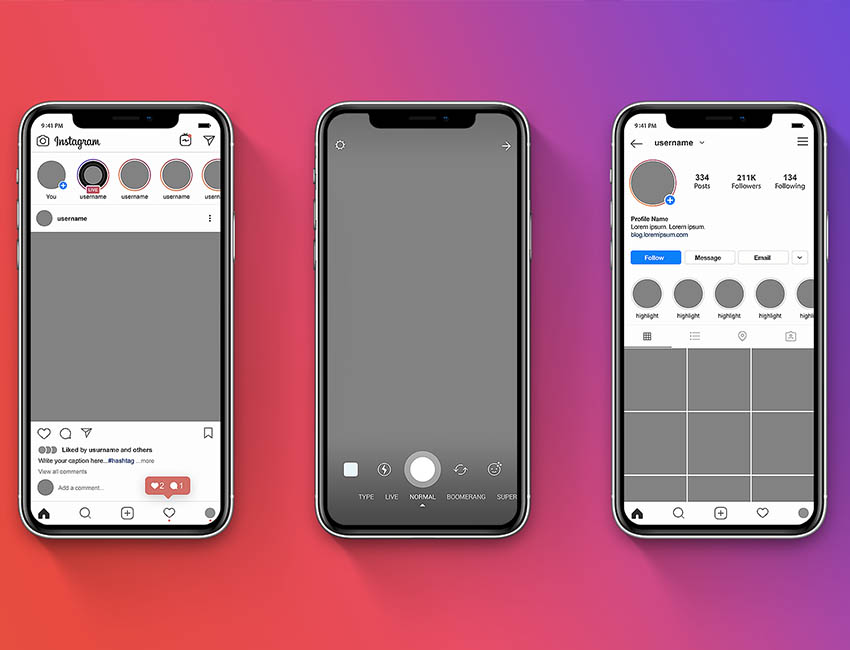 Introducing the Instagram mockup, the perfect tool for presenting your ideas in a realistic and professional way. With this mockup, you can showcase your designs and concepts in a way that fully mimics the look and feel of the Instagram app. This mockup includes all of the most important features of the app, including the grid, post, story, and live video.
The mockup is fully editable, allowing you to customize every element to match your brand and design aesthetic. You can easily change the text, graphics, backgrounds, and images to create a mockup that looks exactly how you want it to. And with the PSD file format, you can easily import the mockup into your favorite design software and make any changes you need.
Customizing the Instagram mockup is as easy as posting a photo. Simply edit the mockup to match your brand and ideas, and you'll be ready to present your designs in a professional and realistic way. So why wait? Try the free Instagram mockup today and take your design presentations to the next level.