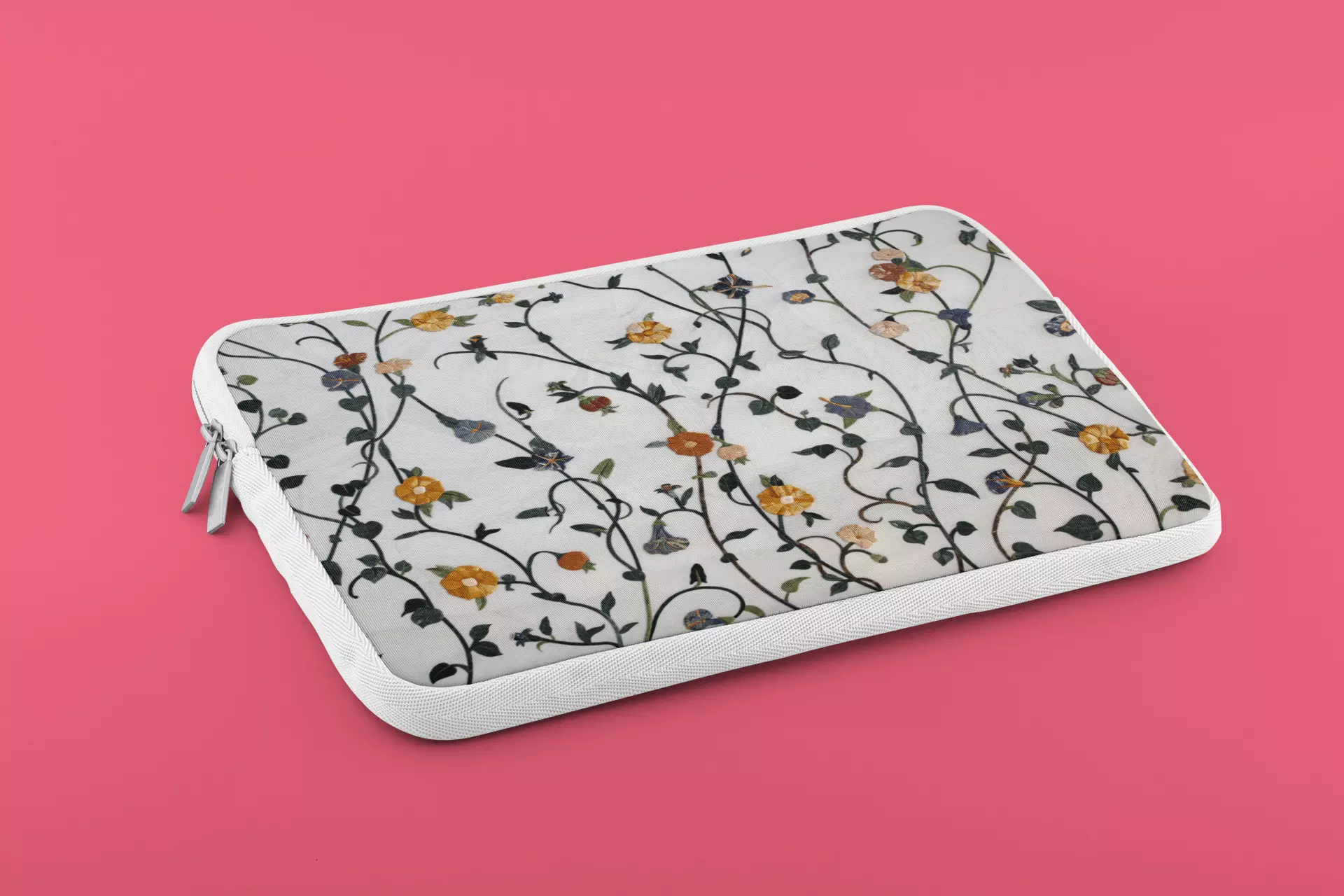 Elevate your digital portfolio with this interactive Laptop Sleeve Mockup Generator, provided by PlaceIt. This versatile tool allows designers, entrepreneurs, and hobbyists to visualize their fabric designs on a laptop sleeve in a matter of seconds. The mockup features a sleek laptop sleeve prominently displayed on a minimalistic solid background, emphasizing your design.
The mockup generator is intuitively designed for a user-friendly experience, enabling you to upload your design with ease. The customization doesn't end there; you have the power to alter the color of the laptop sleeve to match your design, ensuring a harmonious and professional look. Additionally, the background color can be adjusted, giving you the freedom to create a contrast that makes your mockup pop or a subtle tone that speaks to your brand's aesthetic.
With no need for downloads or complex software, this online tool simplifies the mockup process, making it accessible to all skill levels. Whether you're looking to present your design to a client, showcase it on social media, or add it to your online store, this Laptop Sleeve Mockup Generator is the perfect asset to achieve a high-quality presentation of your work.
Remember, this is a third-party tool from PlaceIt, which means you're getting access to professional mockup quality with the convenience of an online platform. Start creating now and bring your laptop sleeve designs to life with confidence and ease.