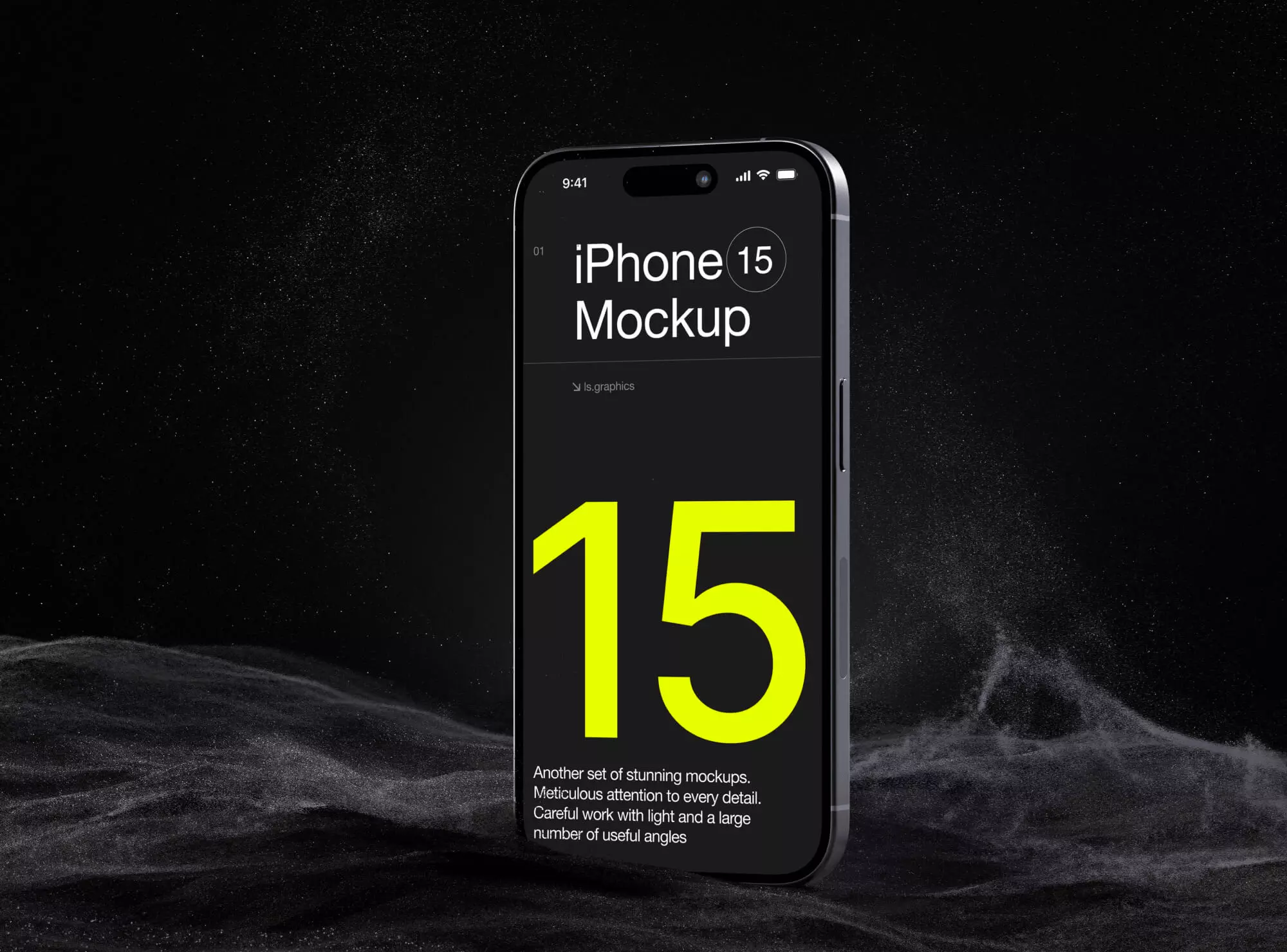 Present your designs in a whole new light with the iPhone 15 Pro Mockup by ls.graphics. This high-quality asset boasts careful work with light and a range of angles, ensuring your design presentations resonate with professionalism.
Features:
Meticulous Attention to Every Detail: Every pixel of this mockup is carefully crafted to highlight the strengths of your design.
Versatile Angles: Tailor your design presentation by choosing from a variety of angles.
High-Quality Rendering: Showcase your designs with the clarity and precision they deserve.
Isolated on a unique stardust background, this iPhone 15 Pro mockup is perfect for diverse design scenarios. Immerse your audience in a visual treat that's both impactful and memorable.
Don't miss out on this premium asset. Download the iPhone 15 Pro Mockup here and elevate your design presentations to new heights.
For additional iPhone mockup options, check out the Free iPhone 15 Mockup and the Free iPhone 15 Pro Mockup on mckups.com.