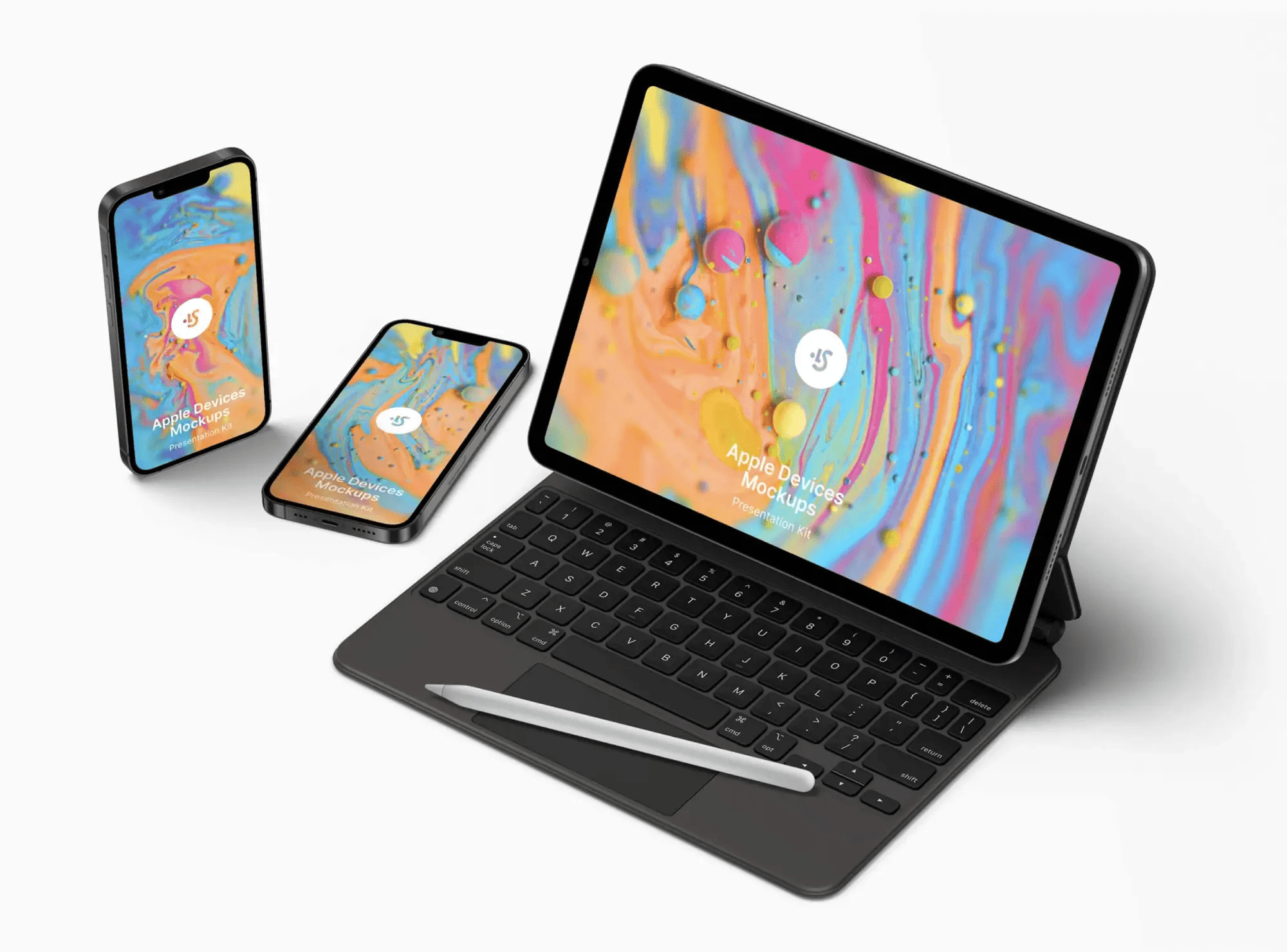 Elevate your design presentation with these high-quality, free iPad Pro and iPhone mockups by ls.graphics. Transform your app or website concepts into realistic visuals that capture your audience's attention. This free mockup set features both Clay and Realistic versions, ensuring that your designs always look their best.
Showcase your work in high resolution with these iPhone and iPad mockups, which are set against a sleek, flat vector background. The user-friendly mockups are an ideal choice for designers, developers, and marketers looking to present their creations in a polished and professional way.
To make the most of these free mockups, learn how to utilize smart layers in Adobe Photoshop for seamless integration of your designs. Our helpful guide on using smart layers will walk you through the process, ensuring a smooth and enjoyable experience.
Don't miss this opportunity to elevate your app or website presentation with these stunning free iPad Pro and iPhone mockups. Download them today and watch your designs come to life! The mockups offer Clay and Realistic versions, high resolution, a flat vector background, and are easy to use with Adobe Photoshop.