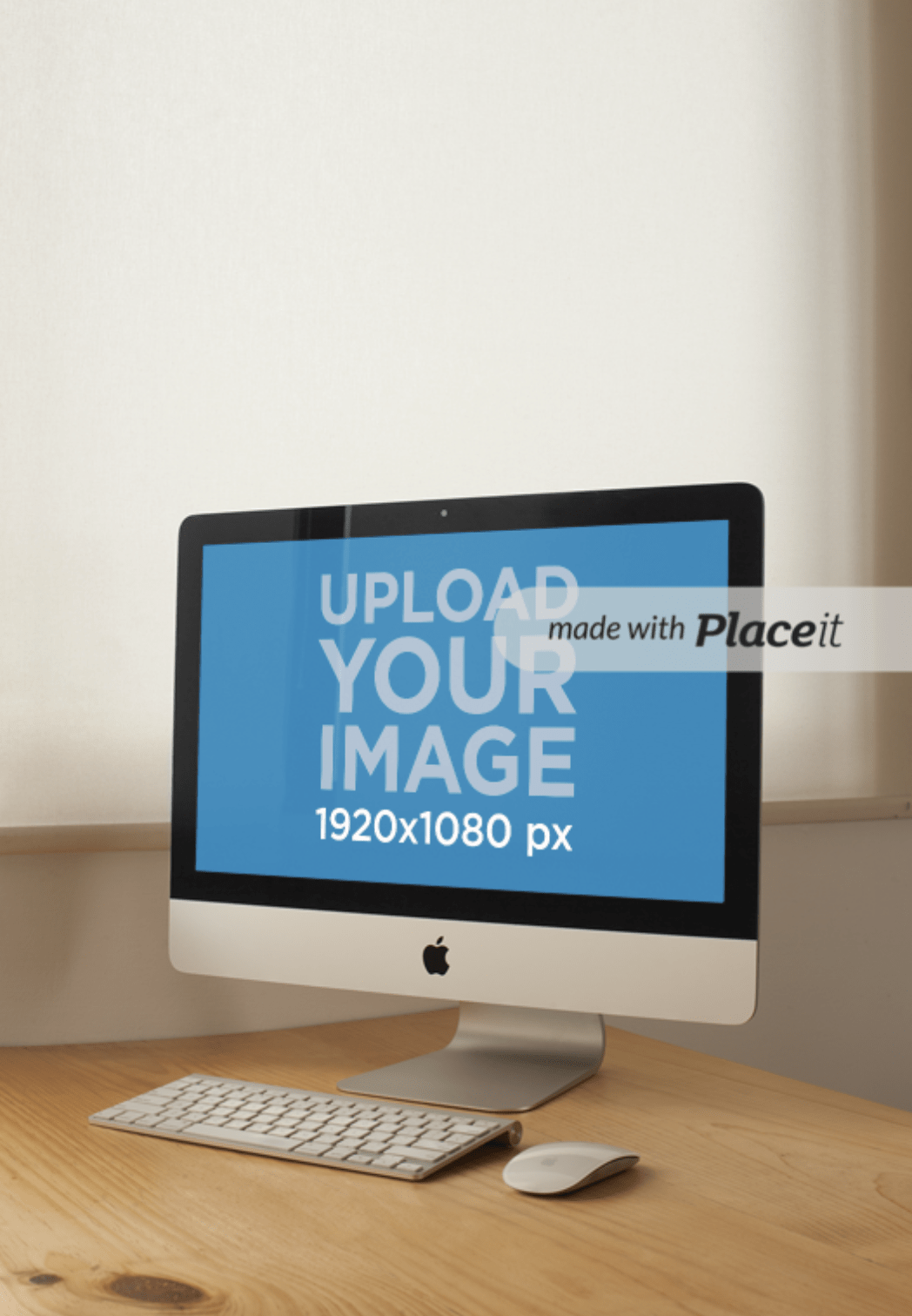 The Free iMac Mockup Generator offers an intuitive experience for creating professional-grade presentations. This easy-to-use tool features a high-quality, photo-realistic iMac setup, stationed on a wooden desk and complemented by a keyboard and mouse, rendering an authentic workspace ambiance.
Its user-centric design stands out, allowing you to upload your creative display content seamlessly via a browser interface and instantly download your polished mockup in a high-resolution PNG format (1440 x 2160 px).
The free iMac Mockup Generator is a valuable resource for graphic designers aiming to spotlight their work distinctively or businesses seeking to elevate their digital portfolios. The result: high-impact visuals that stand out, helping capture and sustain viewer attention without any heavy lifting.
Discover the full spectrum of iMac Mockups in the Mckups collection to further enhance your digital presentations. Leverage this free tool today to refine your design showcase with unprecedented convenience and precision.