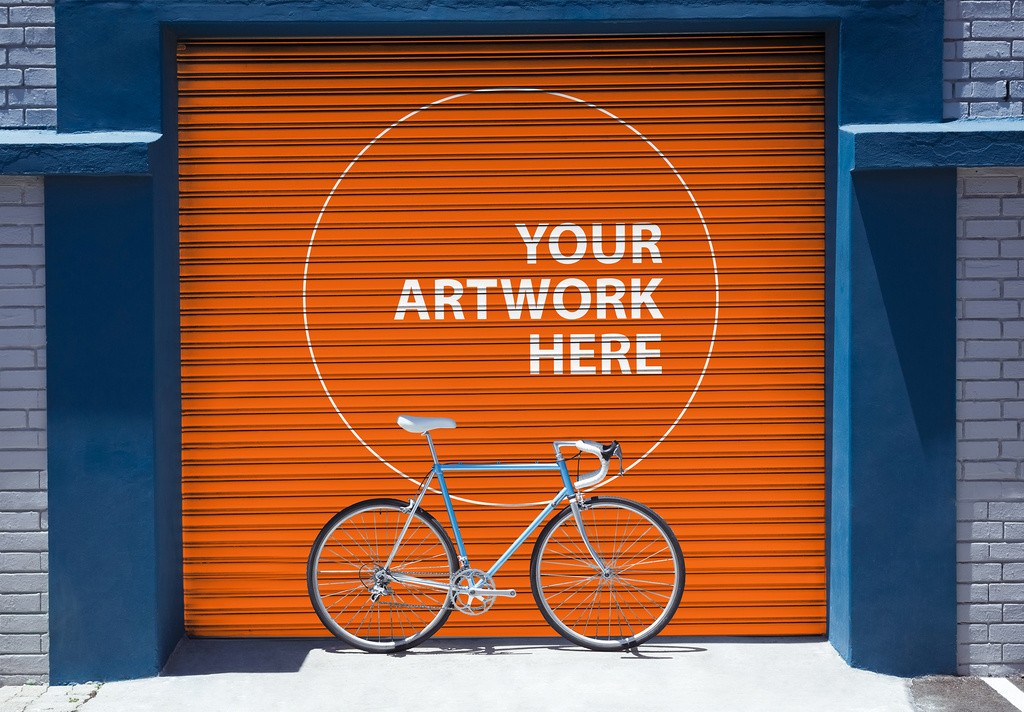 This versatile mockup features a rolling gate with an editable mural or signage area, and a vintage bicycle parked in front of it. The design is 5760×3840 px in RGB format, allowing for easy customization to suit your needs.
The mockup showcases a closed workshop or repair shop with corrugated iron, meta-metallic wall, and shutter, set against a sunny blue sky with shadows and sunlight. The brick wall and footpath add to the urban feel of the design, while the absence of people and the stationary bicycle create a sense of stillness.
This mockup is perfect for showcasing urban culture, vintage charm, or promoting your brand. Use it to add a touch of creativity to your designs, or to create a unique visual for your website or social media. Download the Urban Mural with Bicycle Mockup for free today and start exploring your creativity.